Visiting Artists
Along with our Ruffin Gallery exhibitions during the school year, the Studio Department has a very active visiting artist program. The faculty, by virtue of their connections in the national and international art world, are able to draw important and diverse contemporary artists to the University from around the world. Throughout the academic year, visiting artists in all media offer lectures, workshops, and studio visits
ARTIST-IN-RESIDENCE OPPORTUNITY
Announcing an open call for emerging to mid-career artists to participate within the University of Virginia McIntire Department of Art as the Ruffin Distinguished Artist-in-Residence.
Expectation
The Ruffin Distinguished Artist-in-Residence is invited to create new work and interact with the University of Virginia community. Opportunities during the residency include offering unique workshops, a public lecture(s), and research support funding. Additionally, the residency involves an exhibition or screening in the Ruffin Gallery (950 SF) of their work for the university community (this work does not have to be produced during this time). Throughout the spring semester, the resident is invited to interact with students and faculty through classes, seminars and critiques.
Program awards
1. $35,000 stipend for duration of residency (January-May)
2. Dedicated studio space
3. Exhibition support funding
4. Lodging
5. Travel expenses to and from Charlottesville (start and end of residency)
Residency Dates
This residency will take place during UVa's Spring semester 2021. Additionally the artist will be invited to give a lecture in November 2020.
Type of Application
The School encourages applications from individuals as well as from collaborative teams. However, please be advised that the resources listed above are finite. If teams apply, the expectation is that the award will be shared between its members.
Submitted Proposal Requirements:
1. Complete Application
include Web URL/Portfolio, Additional Cover Letter, Resume/CV
2. Website/Portfolio
Any work you want the committee to consider should be open access/URL.
Enter a URL for your website.
3. Additional Information/Cover Letter and Resume/ C.V.
Please describe your interest in pursuing this residency in particular. Discuss your
experience working with students and engaging in community or public settings.
There are possibilities for additional programming and activities to extend beyond
the gallery space. Describe any such plans or opportunities.
4. References
Please provide the names and contact information of three references that can
vouch for the applicant's creativity, collaborative skills and general professionalism.
5. Education Volunteer Background Check
The Peter B. and Adeline W. Ruffin Foundation established the Ruffin Distinguished Artist-in-Residence at the University of Virginia. The endowment created an annual position designed to bring mid-career artists and artists of significant international stature to the University on a rotating basis. The artist is expected to be in physical residence at the University of Virginia for the duration of the time allocated.
https://forms.office.com/Pages/ShareFormPage.aspx?id=x4A0ewc3c0iLd-IWczplrJB4Aunw765NlA2vNwKStsBURTJRTkNUNlFLQ003T1ZSVFFZMjBFTDJaSi4u&sharetoken=KMspNwbXdVsK7AsHLyrN
Recent Visiting Artists
Titus Kaphar
Marisa Williamson
Mildred Beltre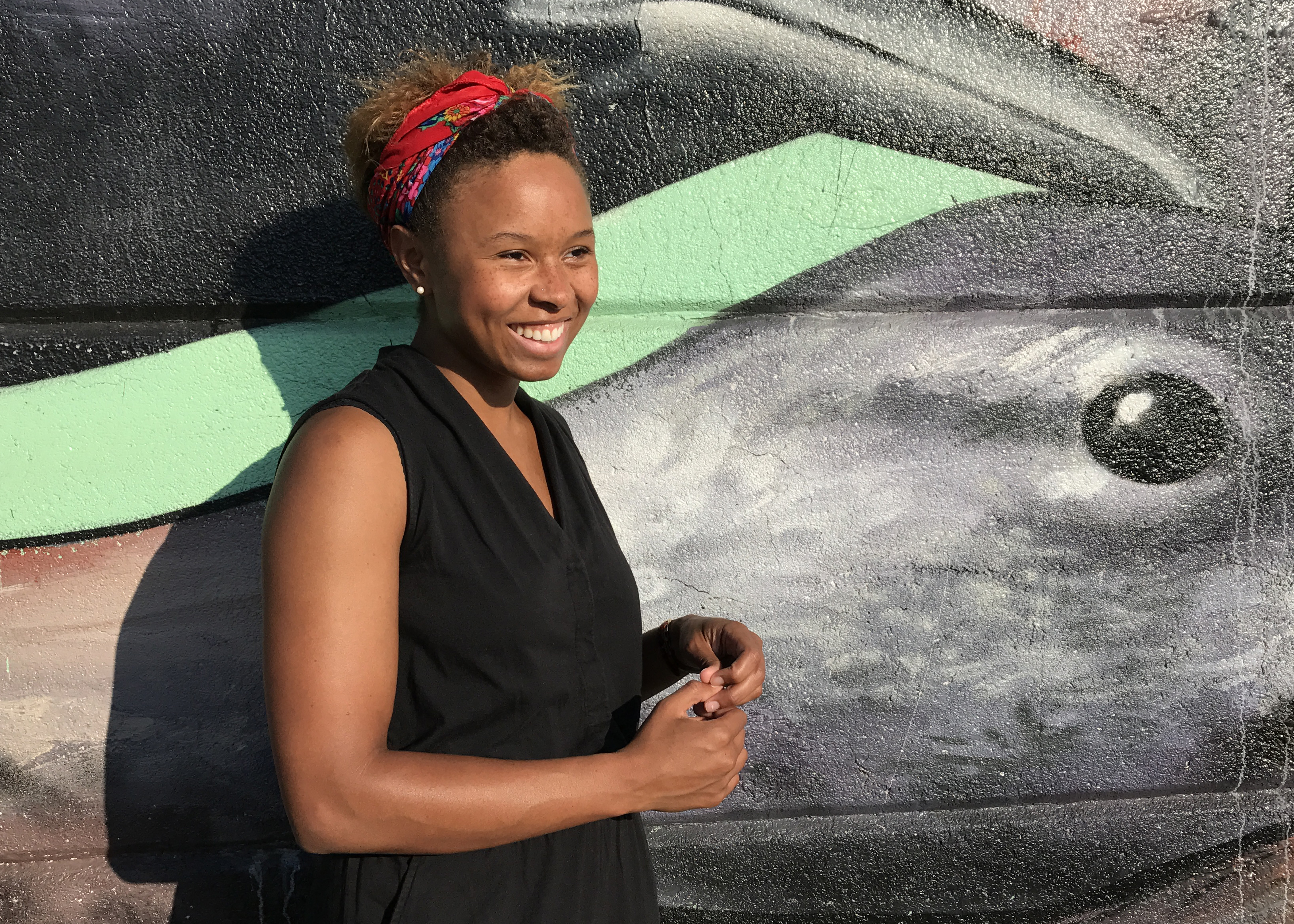 Past visiting artists
| | | | |
| --- | --- | --- | --- |
| Janine Antoni | Patrick Dougherty | Karen Kunc | Elena Sisto |
| Cam Archer | Ellen Driscoll | Ellen Kuras | Thomas Struth |
| John Arnold | Nicole Eisenman | Judith Linhares | Nato Thompson |
| Michael Bell-Smith | Hasan Elahi | Danny Lyon | Annu Vertanen |
| Randy Bolton | Emmet Gowin | Sally Mann | Terri Weifenbach |
| Tom Burckhardt | Paul Graham | Suzanne McCelland | Stephen Westfall* |
| Kendall Buster | Brent Green | Jessica Mallios | Marisa Williamson |
| David Bunn | Sam Green | Abelardo Morell | |
| William Christenberry | Tyler Green | Stanley Nelson | |
| Dawn Clements | Ann Hamilton | Christen Patterson | |
| Cecelia Condit | Julie Heffernan* | J. Morgan Puett | |
| Linda Conner | Daniel Heyman | Martin Puryear | |
| Tim Davis | Christian Jankowski | Claudia Rankine | |
| Laura Doggett | Michael Kruger | Adam Schreiber | |
* These artists have been Painters-in-Residence. For more about the Lee E. Fleming Fund for Visiting Artist in Painting, visit this page >
Ruffin Distinguished Artist in Residence
The Peter B. and Adeline W. Ruffin Foundation established the Ruffin Distinguished Artist in Residence in 2012. The endowment created an annual teaching position designed to bring artists of significant international stature to the University on a rotating basis. Every year the newly appointed Ruffin Artist in Residence offers unique classes, gives a public lecture and has an exhibit or screening of their work for the university community. Throughout the academic year students have the opportunity to interact directly with the artist through seminars and critiques.
Current Ruffin Distinguished Artist
NICK CAVE
Past Ruffin Distinguished Artists
La Pocha Nostra, Spring 2019
Marisa Williamson, Spring 2018
Laura Doggett, Spring 2017
Terri Weifenbach, Spring 2017
J. Morgan Puett, Spring 2017
Mark Dion, 2015-16
Claude Wampler, 2014-15
Cindy Bernard, 2013-14
Lee E. Fleming Fund for Visiting Artist in Painting
Lee E. Fleming Fund for Visiting Artist in Painting Past and Upcoming Painters-in-Residence
Margaret McCann
Spring 2015
Margaret McCann studied at Yale U., Washington U. in St. Louis, and the NY Studio School, and has taught painting, drawing, sculpture and art history at the NY Academy of Art, Pratt Institute, Syracuse U., Boston U., Stockton and Montclair in NJ, and UNH, and in Rome, Italy at RISD, Trinity and Saint Marys colleges, U. of Loyola-Chicago, John Cabot U., and the International School in Umbria. In addition to editing the Skira/Rizzoli book "The Figure," she has published art reviews for Art New England and The Portsmouth Herald; poetry; and political humor for wirenh.com. Her awards include Fulbright, Ingram-Merrill, Blanche E. Colman, and NH State Council grants; artist residencies at Ragdale, Millay, American Academy in Rome, and Cite Internationale des Arts in Paris. Her solo exhibitions include Antonia Jannone Disegni di Architettura in Milan, The Painting Center in NYC, and Artemesia Gallery in Chicago. McCann's work has been reviewed in La Repubblica, Corriere della Sera, the Los Angeles Times, the Huffington Post and the NY Observer.
Stephen Westfall
November 2014
Stephen Westfall is a New York City-based artist and Assistant Professor of Painting at Rutgers University. His work is represented by Lennon Weinberg Gallery in New York as well as galleries in Switzerland, Munich, and Paris. He is the recipient of multiple prestigious awards, including a Guggenheim Foundation Fellowship, three fellowships from National Endowment for the Arts, and the Rome Prize Fellowship. In addition to his painting and teaching, Stephen is a Contributing Editor to Art in America.
George Nick
Spring 2014
Download announcement (pdf) >
George Nick is a realist painter known for his work of Boston's landscapes and urban spaces. A native of Rochester, New York, he received his BFA and MFA from Yale University. His work has been featured in the collections of the Museum of Fine Arts (Boston, MA), the Hirshhorn Museum and Sculpture Garden (Washington, DC), and the Tel Aviv Museum of Art (Tel Aviv, Israel), among many others. In addition to his painting, he also taught at Massachusetts College of Art for over twenty years, and he will return to the classroom during his residency at UVA to teach Intermediate Painting II.
Julie Heffernan
October 2012
Download announcement (pdf) >
Julie Heffernan is a New York-based artist and Professor of Art at Montclair State University in New Jersey. She received her MFA from Yale School of Art, and her work has been included in many national and international collections, including the Columbia Museum of Art (Columbia, SC), the Virginia Museum of Fine Art (Richmond, VA), the Zabludowicz Art Trust (London, UK), and Catherine Clark Gallery (San Francisco, CA). David Cohen, art critic for the New York Sun, described her work as "...a hybrid of genres and styles, mixing allegory, portraiture, history painting, and still life." She is the recipient of an Artist Fellowship at MacDowell Colony and an Individual Artists Grant from the New York Foundation of the Arts, among other awards.
Samira Abbassy
April 2012
Download announcement (pdf) >
Samira Abbassy is an Arab-Iranian artist whose work addresses the topics of women, war, and identity. Born in Ahwaz, Iran, Samira moved to London as a young girl and eventually attended Canterbury College of Art. She relocated to New York City in 1998, where she played a foundational role in helping set up the Elizabeth Foundation for the Arts. Her work has appeared in public and private collections both nationally and internationally, including the Metropolitan Museum of Art, the British Government Art Collection, the British Museum, and the Farjaam Collection in Dubai. Additionally, Samira was awarded a Yaddo residency fellowship in 2006 and a Joan Mitchell Painting/Sculpture Award in 2010.